In the month of Ramadan peoples love to have fasts because this month brings blessings along with it. In the month of Ramadan Muslims love to keep fast whole day to show to show that Islam is the best religion in the world and to get blessings from almighty Allah.
Iftar parties held in the whole month of Ramadan. So peoples think of what to wear in iftar parties to look different from others. So you should know how to dress up in Ramadan so that that dress shows fashion and culture. So first see what kind of cloths will attract you from other in the month of Ramadan. Peoples love to attend iftar parties and also make preparation for the Eid.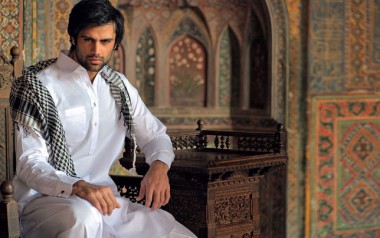 Men Fashion in Ramadan
As we know that Ramadan is the holy month, so men's should wear those cloths which show Islamic spiritual representation as well as fashion cloths. The best thing is to wear shalwar kameez in the whole month of Ramadan with fashionable designs and styles. This month basically brings holy activities and events like iftar parties and milads commonly. So you should know about what type of men's fashion should be adopted in the whole month of Ramadan. A person with fashion cloths will be the most common person among all in the iftar parties and eventss Most of the peoples wear sherwani in Ramadan which is also included in fashion trends. Actually sherwani is a part of Pakistani fashion from years. Mostly sherwani is weared in the events like nikah, wedding ceremonies, iftar parties and other events and parties.
One thing you should know that in the month of Ramadan you should avoid wearing of shiny and blazing cloths. So it's better to wear sherwani of sober colors like white, off white, dark blue, grey and black. Actually shinny sherwani's are made for wedding ceremonies but peoples also wear in other parties and in daily routines. So it's better to take sherwani as the best fashion trend in the month of Ramadan.
Some peoples also wear Kurta in Ramadan; actually Kurta is very light fabric to wear in Ramadan and in other days. Kurta is loose and best fit as compared to subject figures. Basically Kurta is in white color but nowadays peoples also wear different colors of Kurta's. Especially in milads every body wears Kurta because in milads every one is selfless and tries to remain easy to sit and stand.
By :

Usman Awan